JK Rowling has claimed her ex-husband once held her Harry Potter manuscript "hostage" in the early days of writing, and often used it as a way to taunt her in their relationship.
Speaking on the new podcast series, The Witch Trials of JK Rowling, which follows Rowling's decline in the public's eyes following her continual transphobic comments online, Rowling revealed details behind her tense first marriage.
Speaking of her relationship with her ex-husband, Portuguese TV presenter Jorge Arantes, the author said, "The situation was a bad situation, but until you actually go through it, you don't know what you would choose to do."
READ MORE: Liam Neeson slams talk show for 'uncomfortable' interview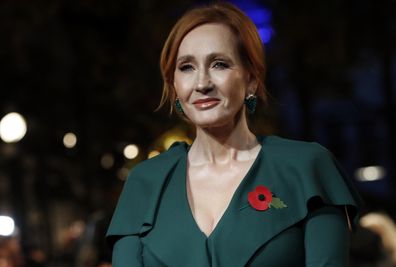 READ MORE: Miss Universe Australia's ex breaks silence after shock split
"I left him twice before I left for good, and then I went back twice."
Rowling said the pair, who were married from 1992 to 1995, saw their relationship go from bad to worse during 1993, claiming Arantes became "very violent and very controlling."
The author claimed she was caught in a situation of coercive control, in which she said Arantes was "searching my handbag every time I [came] home."
She alleged Arantes wouldn't allow her to have a key to her own front door, out of fear that she would leave him again.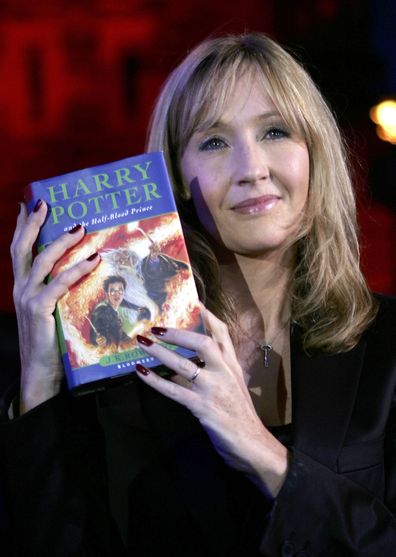 READ MORE: Unusual ways to cool down we bet you never thought of
"I [didn't have] a key to my own front door because he's gotta control the front door," she said. "He's not a stupid person – I think he knew, or suspected, that I was gonna try and bolt again."
Rowling said she was forced to "act" like she was happy in the relationship to keep the peace. At the same, time, she was writing the first manuscript for Harry Potter and was also pregnant with their child, Jessica Arantes, who is now 29.
"He knew what that manuscript meant to me, because at a point, he took the manuscript and hid it. And that was his hostage," Rowling revealed.
When she decided she would finally leave Arantes, Rowling said she began taking pages of the manuscript into work to photocopy them, emphasising, "[I'd take] just a few pages so he wouldn't realise anything was missing."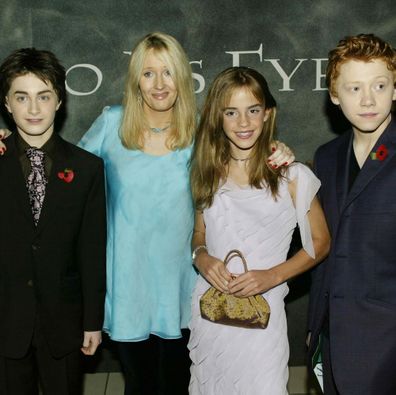 For a daily dose of 9Honey, subscribe to our newsletter here
The photocopied version of the manuscript grew in her workplace's staffroom, with Rowling explaining she was driven to protect her writing as she "suspected that if I wasn't able to get out with everything, he would burn it or take it or hold it hostage."
It was in November 1993 that Rowling decided to leave Arantes, moving herself, her newborn daughter, and her draft of Harry Potter to Edinburgh, Scotland.
In March 1994, Rowling called for a restraining order against Arantes after he arrived in Scotland seeking her and Jessica.
Rowling eventually filed for divorce that August after her ex returned to Portugal.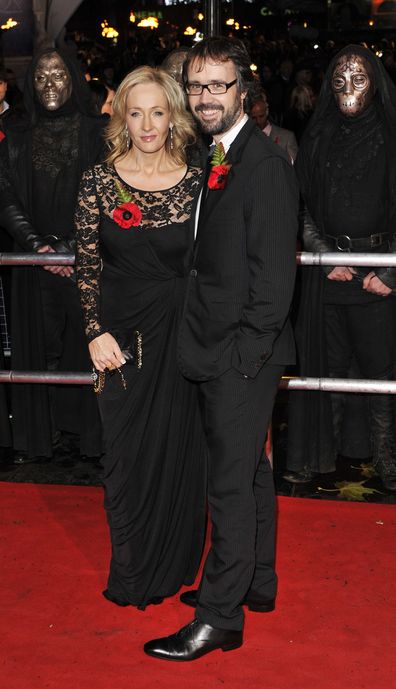 In 2020, Arantes admitted he slapped Rowling during their relationship and didn't regret it.
Speaking to The Sun at the time, following claims by the author that she had suffered domestic abuse during their marriage, he said, "I slapped Joanne – but there was not sustained abuse. I'm not sorry for slapping her."
Rowling is now married to Neil Murray, who she met through her sister. The pair have been married since 2001 and share two children, David, 19, and Mackenzie, 18.
READ MORE: Oscar winner left 'seriously ill' by awards season campaign