In the realm of cricketing partnerships, few have been as electrifying and symbiotic as that of MS Dhoni and Suresh Raina. The synergy between these two cricketing giants has not only produced some breathtaking moments but has also been a cornerstone of India's success on the international stage.
Their understanding, mutual respect, and ability to complement each other's strengths have provided cricket enthusiasts with countless moments to cherish. From thrilling chases to match-winning stands, let's delve into the top five partnerships that have defined the legendary pairing of Dhoni and Raina in international cricket.
166-run partnership against Hong Kong in 2008 Asia Cup
One of the earliest glimpses of the Dhoni-Raina partnership's potential was witnessed during the Asia Cup in 2008. Against Hong Kong, these two maestros showcased their batting prowess with an awe-inspiring partnership of 166 runs.
Raina's aggressive strokeplay blended seamlessly with Dhoni's calculated aggression, dismantling the opposition's bowling attack and setting the tone for the match. The duo's fluidity at the crease and impeccable understanding of each other's game left fans and pundits alike in awe.
169-run partnership against England in 2011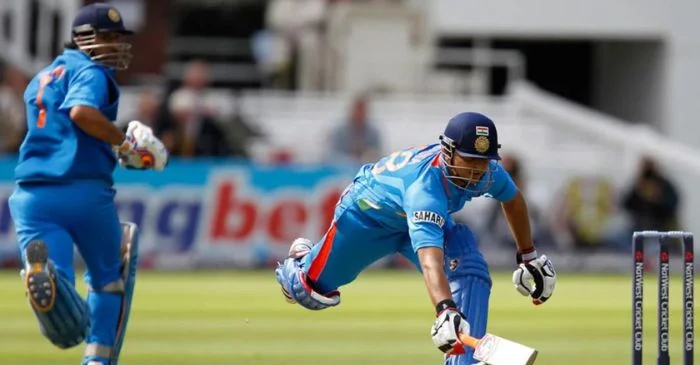 On September 11, 2011, at the iconic Lord's Cricket Ground, India and England clashed in an electrifying One Day International (ODI) encounter. Batting first, India found themselves at 110/4, teetering under pressure. Amidst this adversity, Dhoni and Raina stepped onto the field, ready to weave their magic.
Raina's sublime strokeplay, complemented by Dhoni's steady accumulation, formed the core of their partnership. The duo added 169 runs and it was a testament to their resilience, skill, and determination. Raina's innings of 84 off 75 balls was a display of controlled aggression, while Dhoni's masterful 78 off 71 balls anchored the innings and guided India to a total of 280/5.
196-run stand against Zimbabwe in 2015 World Cup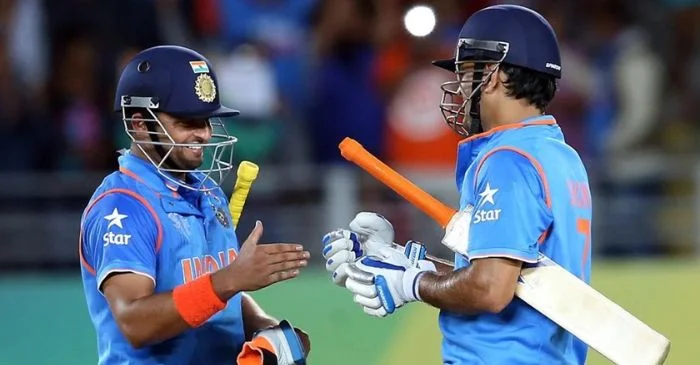 On March 14, 2015, India squared off against Zimbabwe in a World Cup encounter that would witness a remarkable partnership unfold. India found themselves in a spot of bother at 92/4, with the top order faltering against the Zimbabwean bowling attack. In walked the captain, MS Dhoni, and the experienced middle-order stalwart, Suresh Raina, determined to resurrect the innings.
What followed was a masterclass in partnership batting. Dhoni and Raina combined forces, seamlessly rotating the strike and finding the boundary ropes when the opportunity arose. Their understanding of each other's game and the situation at hand was nothing short of extraordinary. With every run they accumulated, they breathed life back into the Indian innings and silenced the opposition.
142-run stand against Sri Lanka in 2008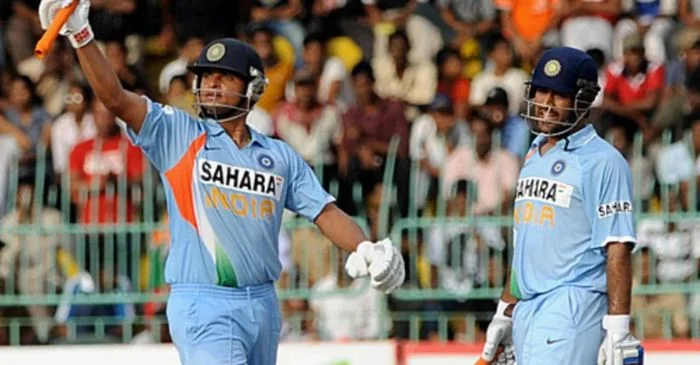 The Dhoni-Raina partnership was a beautiful amalgamation of contrasting yet complementary styles. Dhoni, the ice-cool finisher, provided stability and calculated aggression. Raina, on the other hand, brought his signature flair and aggressive strokeplay to the forefront. Their partnership was not only about runs; it was a strategic display of how two different batting approaches could merge seamlessly to form a formidable force.
The Sri Lankan bowlers were left grappling for answers as Dhoni and Raina unleashed a symphony of strokes that resonated through the stadium. Their stand eventually blossomed into a monumental 142-run partnership., Raina's vibrant innings of 76 runs and Dhoni's composed 76 not out propelled India to a position of strength, laying the foundation for a competitive total.
136-run partnership against Australia in 2009
Dhoni and Raina's partnership in Nagpur unfolded as a testament to their cricketing acumen and resilience. Amidst the pressure, they constructed a partnership that breathed life into India's innings. Boundaries flowed and singles were turned into doubles as the duo navigated the Australian bowling attack.
As Dhoni and Raina continued to build their partnership, they etched their names in cricketing lore with a staggering 136-run stand. Raina's majestic 59 and Dhoni's composed 124 not out propelled India to a formidable total, setting the stage for a memorable victory.