Former England captain Eoin Morgan says senior players and head coach Matthew Mott "shirked responsibility" by not facing the media ahead of the Cricket World Cup match against Netherlands.
After a sixth defeat in seven games – a 33-run loss to Australia in Ahmedabad on Saturday – confirmed the defending champions' elimination, England put assistant coach Carl Hopkinson in front of the press on Tuesday.
That decision was slammed by 2019 World Cup-winning skipper Morgan ahead of the game with the Dutch on Wednesday, with the Sky Sports pundit saying key people in the set-up needed to "front up" amid a "sinking ship".
Morgan said: "I was surprised and shocked by it [seeing Hopkinson put up for media duties].
Speaking earlier in the tournament, Morgan said any notion of him taking over as England white-ball coach was 'far-fetched'

"When you sit in a meeting as a captain or a head coach you make those decisions in the side and when things are going wrong, you need absolute clarity and direction.
"When you talk about messaging in an interview process, you naturally turn to senior players or your head coach to front up."
'It's a sinking ship – you need people to take responsibility'
"It certain instances you could look at it and say, 'are they shirking responsibility?' At the moment, it is a sinking ship and you need people to take responsibility for their actions," Morgan continued.
"It surprised me to see Hopkinson rolled out.
"If it was a Ben Stokes, a Joe Root, a senior voice in the changing room, you would say 'right, this is how the messaging is going to work'.
"You very rarely would send out an assistant coach to give a strong message when the team needs it."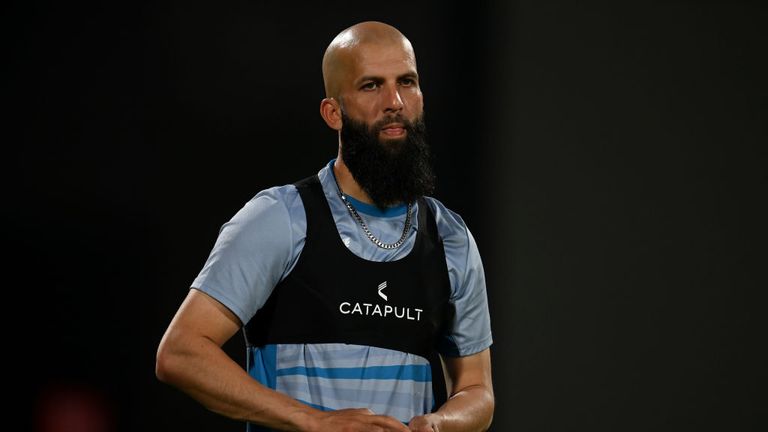 All-rounder Moeen Ali gave a candid interview to Sky Sports after the loss to Australia, saying "the clarity has not been quite the same" when asked why England have endured such a dire tournament.
Morgan added: "I enjoyed Moeen's interview.
"In a really strong team, like England have in that changing room, you need to identify the problem.
"Moeen has clearly identified a couple of things that probably need to be addressed sooner rather than later, so that candid interview is a good sign.
"Good players solve problems. They spend their whole career working on their game, looking to take advantage of opportunity."