By
Efrat Sagi-Ofir
on Nov 03, 2022 in
Adventure Travel
,
Africa
,
Argentina
,
Asia
,
Central America
,
Costa Rica
,
Ecuador
,
Europe
,
Iceland
,
Indonesia
,
New Zealand
,
North America
,
Oceania
,
Regions
,
South Africa
,
South America
,
Speciality Travel
,
Switzerland
,
USA
,
Western Europe
If you love being outdoors among nature, you probably also prefer vacations that allow you to explore and take in all the natural beauty that the destination has to offer. From exotic rice paddies to mountainous regions that take you to cloud nine, here are the top outdoor vacation destinations you should put on your travel bucket list.
New Zealand
Featuring breathtaking stretches of coastline and snow-capped mountains to glittering lakes, if you love the outdoors, one trip to New Zealand won't be enough. There are few places in the world where one can experience ancient forests, stunning coastlines, and mountain vistas within the space of a day. With plenty of national parks to explore, volcanic and geothermal active areas, and gorgeous landscapes that seem to go on for days.
Head to Queenstown to get a bit of everything, from water sports to hiking and climbing. It's also the birthplace of bungee jumping, so travelers looking for an adrenaline rush can be sure they'll get one.
South Africa is truly a nature lover's destination. Offering some of the most diverse landscapes in the entire African continent – with forests, mountains, deserts, grasslands, and savannahs just some of the scenery you can expect to encounter. Besides the incredible natural surroundings, there's also plenty of wildlife – with over 700 publicly owned reserves, 200 private reserves, and 19 National Parks. Time to tick off "go on an African safari" on your travel bucket list.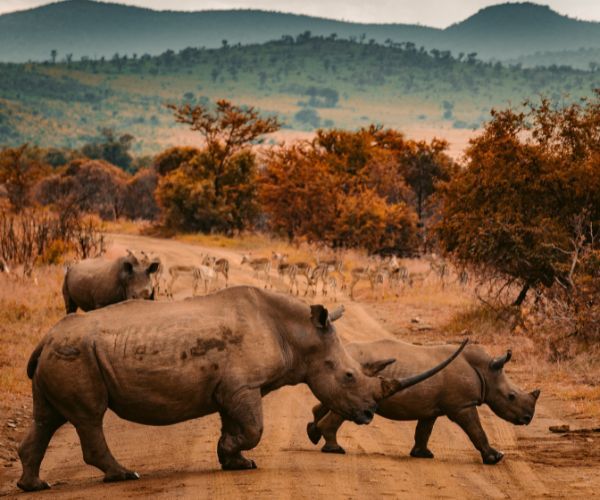 A trip to South Africa isn't complete without a trip to the largest game reserve in Africa – the Kruger National Park. Make sure you keep your eye out for the "Big Five" – lion, African elephant, Cape buffalo, leopard, and rhinoceros.
Argentina
The sheer size of Argentina practically ensures there's incredible natural diversity. Argentina's natural beauty has been attracting nature lovers for many years. From the tropics to the Andes, each region of the country has a different ecosystem to experience. Taking a trip through Argentina is like traveling through several countries – with its world-famous UNESCO-listed Iguassu Falls to its unique jungle-scapes home to a vast variety of different flora and fauna species.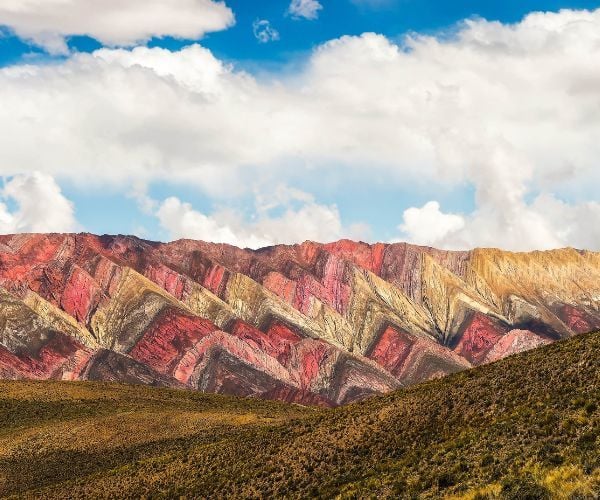 Head to Patagonia, in Southern Argentina, to enjoy one of the most spectacular hikes in the world – the W Trek, which includes the peaks of Torres del Paine. You can also explore clear lakes, dense forests, and mountain passes on horseback or a bicycle.
Iceland's natural beauty is easily the highlight of the entire country. From glittering glacier lagoons to bubbling hot springs, the island's unspoiled, otherworldly charm captivates travelers at every turn. And whether illuminated each season by either the Midnight Sun or the Northern Lights – the lighting is guaranteed to up the ante. Iceland gives adventurers plenty of opportunities to explore volcanic landscapes, hot springs, and powerful waterfalls.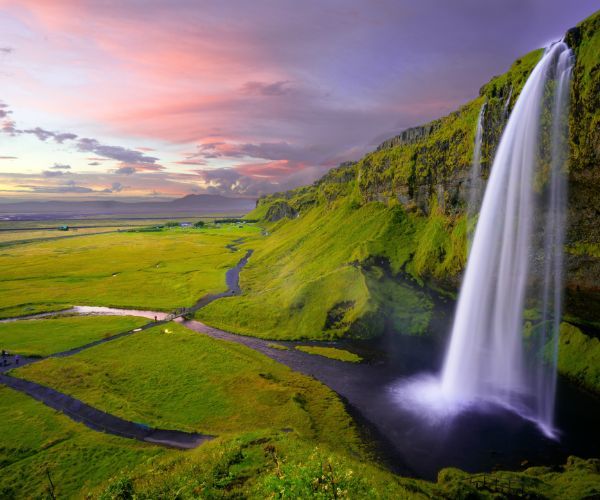 Many people don't even know that you can even dive in Iceland, in the Silfra fissure – located between the North American and Eurasian plates. How's that for a once-in-a-lifetime outdoor experience!
United States
The United States is an incredible destination for nature lovers – with the National Park System encompassing 423 national park sites across the US. Stretching across 84 million acres, with parks in each state and extending into the US territories (including Puerto Rico and the Virgin Islands), no matter where in the US you're headed, you're guaranteed a little slice of outdoor paradise.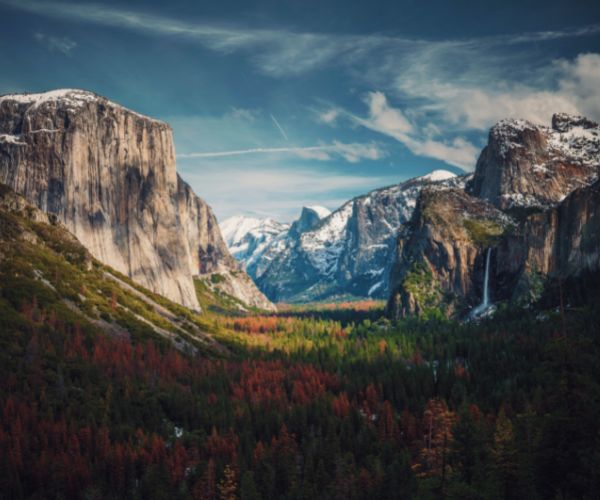 Why not head to the infamous national park in California, Yosemite? With over 750 hiking trails to choose from, river rafting trips, and of course, the stunning landscape, Yosemite is a place that every outdoor adventurer should see at least once.
Do you want to conquer mountains and valleys, dive into rushing waters, and discover UNESCO World Heritage sites? Switzerland's landscape is more varied than almost any other place on earth. And once you set your sights on its breathtaking natural scenery – crystalline lakes framed by snow-capped mountain-scapes – you'll realize that all the postcards don't do it justice. Switzerland will take your breath away.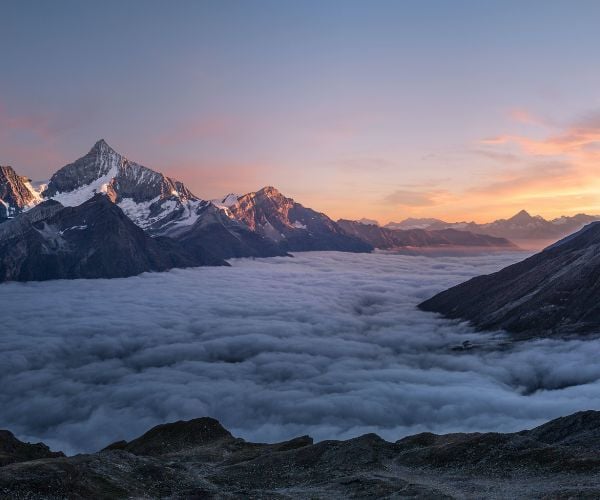 And the best part is that it's an all-year-round destination. Whether you opt to hike in the Jungfrau region, go skiing in the alps, or raft down Lütschine Rive – there's something for everyone.
---
IMPORTANT NOTICE:
If you are reading this article anywhere other than on A Luxury Travel Blog, then the chances are that this content has been stolen without permission.
Please make a note of the web address above and contact A Luxury Travel Blog to advise them of this issue.
Thank you for your help in combatting content theft.
---
Costa Rica
Found just north of the Equator, Costa Rica is one of the most bio-diverse spots on the planet (and is a leader in ecotourism). In fact, there are few places on earth where you can find so many different habitats fitting in such a small place. Over half of Costa Rica is covered in forests, with much of that being primary and virgin rainforests. Add onto that the 800 miles of coastline and the country's 28 national parks (three of which are UNESCO World Heritage sites) – and you've got a natural haven on your hands.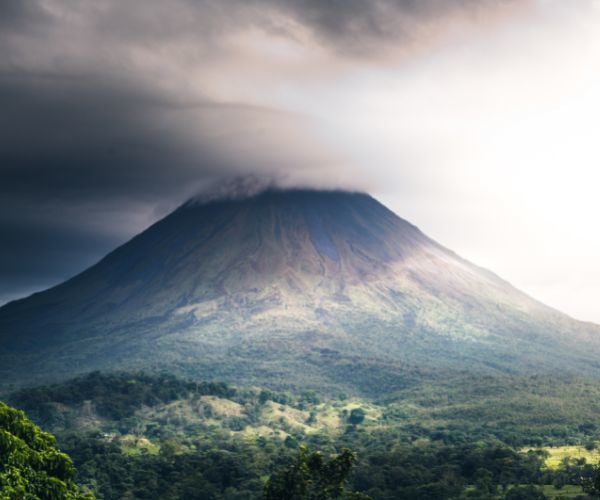 Costa Rica's incredible national parks give visitors a chance to enjoy some thrilling activities like river rafting, canyoning, and zip lining, as well as a chance to discover some incredible wildlife.
Ecuador
Another small country that's incredibly species-rich, Ecuador is known for its green sprawling landscapes. In other words: a nature lover's paradise. The tropical nation hosts a greater diversity than temperate countries, making it a haven for so many species. Its ecosystem includes peaks of the Andes mountain range, mangroves, cloud forests, coastal regions, and the Amazon rainforest. Ecuador is a true paradise for birdwatchers, boasting 1,500 species, with excellent weather conditions for birdwatching year-round.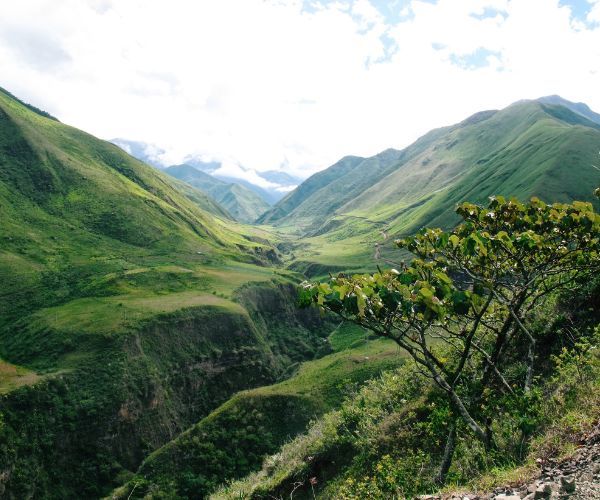 Head to Mindo Cloud Forest just outside of Quinto to discover hundreds or bird species, ride a cable car across the valley, or take a hike to one of the many waterfalls where you can take a refreshing dip.
Indonesia
Indonesia's size, tropical climate, and archipelagic geography support one of the world's highest levels of biodiversity. There is just so much to explore in the world's largest island country, from ancient temples in Java to enchanting rice paddies in Bali. Over 17,000 islands make up an incredible landscape home to volcanoes, jungles, lakes, mangroves, grasslands, snow-capped mountains, and exquisite coral gardens.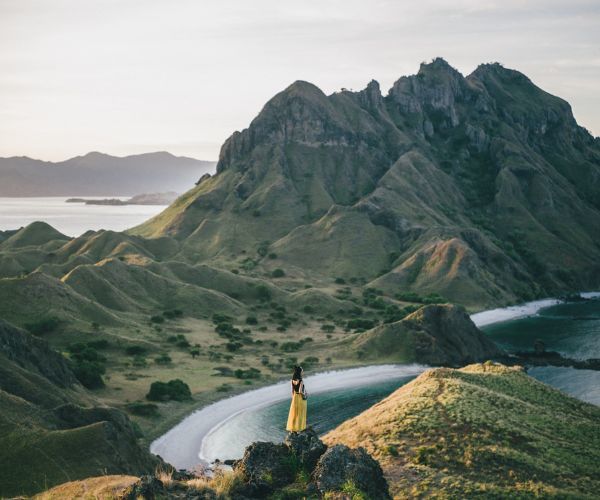 One of the top destinations for adventure lovers is found on the island of Lombok – the active volcano in Mount Rinjani National Park makes for an exciting activity for any adventurer.
From Iceland to Indonesia, the world is filled with destinations that any nature lover would swoon over. Let me know in the comments which of these (or other destinations) are your favorite outdoor destinations.
Efrat Sagi-Ofir is CRO & Founder of Air Doctor. Air Doctor is a startup that connects travelers to a global network of 20,000 local medical doctors through an easy-to-use app, to receive appropriate medical care from anywhere in the world.
If you would like to be a guest blogger on A Luxury Travel Blog in order to raise your profile, please contact us.